Mineverse Forums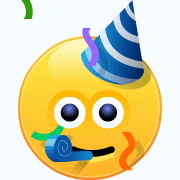 Hey guys,

We are happy to announce the reset of our Factions server today. With this reset will come some new features and tweaks we hope you will enjoy.

Factions has a new custom built spawn and shop once again. Voter crates will also be placed at spawn to encourage users to vote more often (/warp crates). The world border was even increased to 15,000 following this reset. Starting now, all users will start with a generous 10 faction power plus you may also notice our new scoreboard tool that will hopefully make your life easier.

Auction House - NEW!!
Description:
This plugin will bring a global player shop auction. Players will be able to list their items for sale and users will be able to purchase those items through the GUI securely.

Commands:
/ah - Opens the auction house.
/ah sell <price> - Sell the item you're holding for the price you want.
/ah expired - View and manage your expired listings.
/ah listed - View and manage your currently selling items...
Hello Mineverse!

I bet you have all been wondering where the top voters of the month are, right? We apologize for the inconvenience and have decided to offer a possible even better alternative to make up for it. The event will be explained down below for the people who are interesting in participating.

The event will be a game in which all the contestants will choose a number 1-100. Everyone will have the same chance of winning. Once a number is chosen by a player, it can no longer be taken. The number and the corresponding player will be posted below this post. Only 100 contestants will be allowed in the competition so comment your number down below quickly! The amount of slots will fill up rapidly!

After all 100 contestants have posted their unique numbers in a 1-100 range, we will have a random number generator which will give us random numbers. If the generator comes up with your number, you will get an upgrade from your current rank to the next!

We hope everyone is...
Hello Mineverse,
After some thinking, we have decided to reset Infection. For the users who are unaware, we have experienced some bugs regarding infection ranks. We have combated these issues and have decided to give the server a fresh start, free from bugs.
In this reset, we have also removed the power 20 bow for prestige 6 and above and replaced that with a regular bow in hopes to create a more balanced gameplay.
Feel free to leave feedback and suggestions!
Thanks!
Use /prestige rankup to prestige
You must be level 130 to prestige.
Bugs Fixed
Level saving!
Prestiging
Losing levels upon death or logout
Saving to UUIDs instead of player names
Not caching profiles properly
Lots of other small things
(Credits to
@drtshock
).
If you find any more bugs please post it
here
.
Thank you for your patience and understanding.
For those who loved old Infection we...