Mineverse
Hello! Welcome to the February competition!
The December / January competition winners:
@Halex00
@Joziar
@JustExposed
Congratulations! All your maps are in rotation on the Skywars server now.
This months competition will be a 'Kill the King' event on OP PvP!
The "King" will be given OP items / armor, the player who kills the King wins!
Keep inventory will be turned on, so bring your best items!
There will be three rounds, Each round will consist of 5 sub rounds meaning there are 15 opportunities to win.
The first 2 rounds of the competition will be held on February 22nd, the last round will be held on February 29th.
Round 1 | February 22nd, 3pm EST
Round 2 | February 22nd 8PM EST
Round 3 | February 29nd, 3pm EST.
Each sub round winner will win:
* $250 in-game cash in the form of a bounty reward *
* 1...
​

Here are the top voters for the month of January:
Pikemo - 93 votes
__DarkFire__ - 93 votes
PerfectAlyssa - 92 votes
Olieee - 92 votes
Everam - 91 votes
Robisgreat10 - 90 votes
_Little_Kelly_ - 88 votes
Mo2623 - 88 votes
andrewdavid475 - 88 votes
Enderi - 87 votes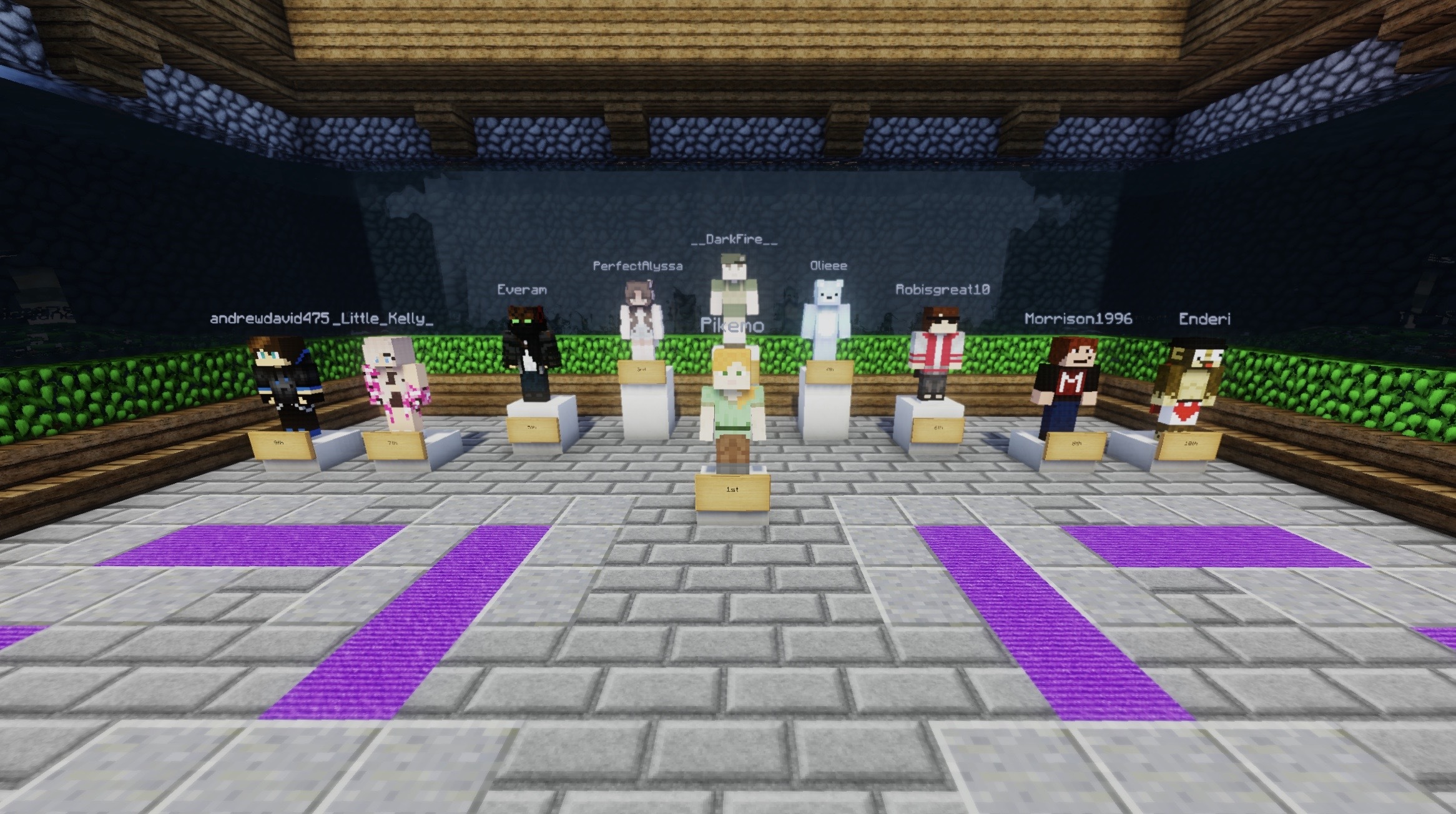 Congratulations to all of our gift card winners!
We appreciate all that have voted for your patience and for the continued support
<3
Vote now @
http://vote.mineverse.com
,
http://vote2.mineverse.com
&
http://vote3.mineverse.com
​
Contact @Janice999 privately for your gift cards.
Please claim your gift card from me by the end of the month!
​


​
Mineverse was one of the first English servers to add Bedwars and we're now finally adding it back. To take part in the beta testing, you have to apply through this application form:
https://forms.gle/s2N2P87iin61RdUJ7
The beta is not just meant for you to have fun (though that's of course also part of it), it's also expected of you to give feedback, suggestions, bug reports or whatever it may be after testing. If you find a big bug, and do not report it to us, you may be banned.
There is only one requirement:
- No severe punishments (hacking, threats, leaking, duping) the past couple of months.
The current scheduled times are:

We usually play for around 2 hours.
If you get accepted you will be whitelisted on the Bedwars test server and can play whenever you want. The scheduled times above...