Mineverse
​
Today, we are releasing the long-awaited Friends v3 update! This update has a ton of new features, and even more bug fixes. Continue reading to find out what's new.
→
Friend Commands and new Gui
We redesigned the
/friends
gui in this update, you can now view your friends and friend requests in one place. Item lores also got a redesign, and now including the current online time.
​
Also new in this update is a formatted help message, the ability to deny all friend requests, and some other miscellaneous friends commands. We also added multiple pages to the gui, for friends and for friend requests. Yes,
@Sando3
, you can now have infinite friends.
/friend deny *

/friend help

/friend requests

/friend link

...
Hello Mineverse and welcome to July's Competition!
We would like to start out by congratulating
BrotherCognizant
on winning the June Competition!
-----------------・❪ ❁ ❫ ・-----------------
This month we will be having a Skywars Speedrun!
The person who can successfully complete a game of Skywars the fastest by the end of the month will be the winner!
To enter, please follow the format/template that is given below.
In-game name/IGN:
Time to complete the round:
Video of the complete round:
There will only be one winner for this competition.
You will be given a choice between either a $25 coupon/gift card to our buycraft store or Premium on our Forums.
✦ Use common sense.
✦No kits, /shop, or teams allowed.
✦Your video must be from the start of the match (the drop/in the glass box) until the end (it announces you as...​

Here are the top voters for the month of June:
mqnu_ - 92 votes
x_XStrafezX_x - 91 votes
PancakeCottage - 91 votes
asianmf - 90 votes
ShaD0wZzZ - 90 votes
Not_Lander - 90 votes
DumpstrDiver - 90 votes
BDON33 - 90 votes
__DarkFire__ - 90 votes
FaceShooter88 - 90 votes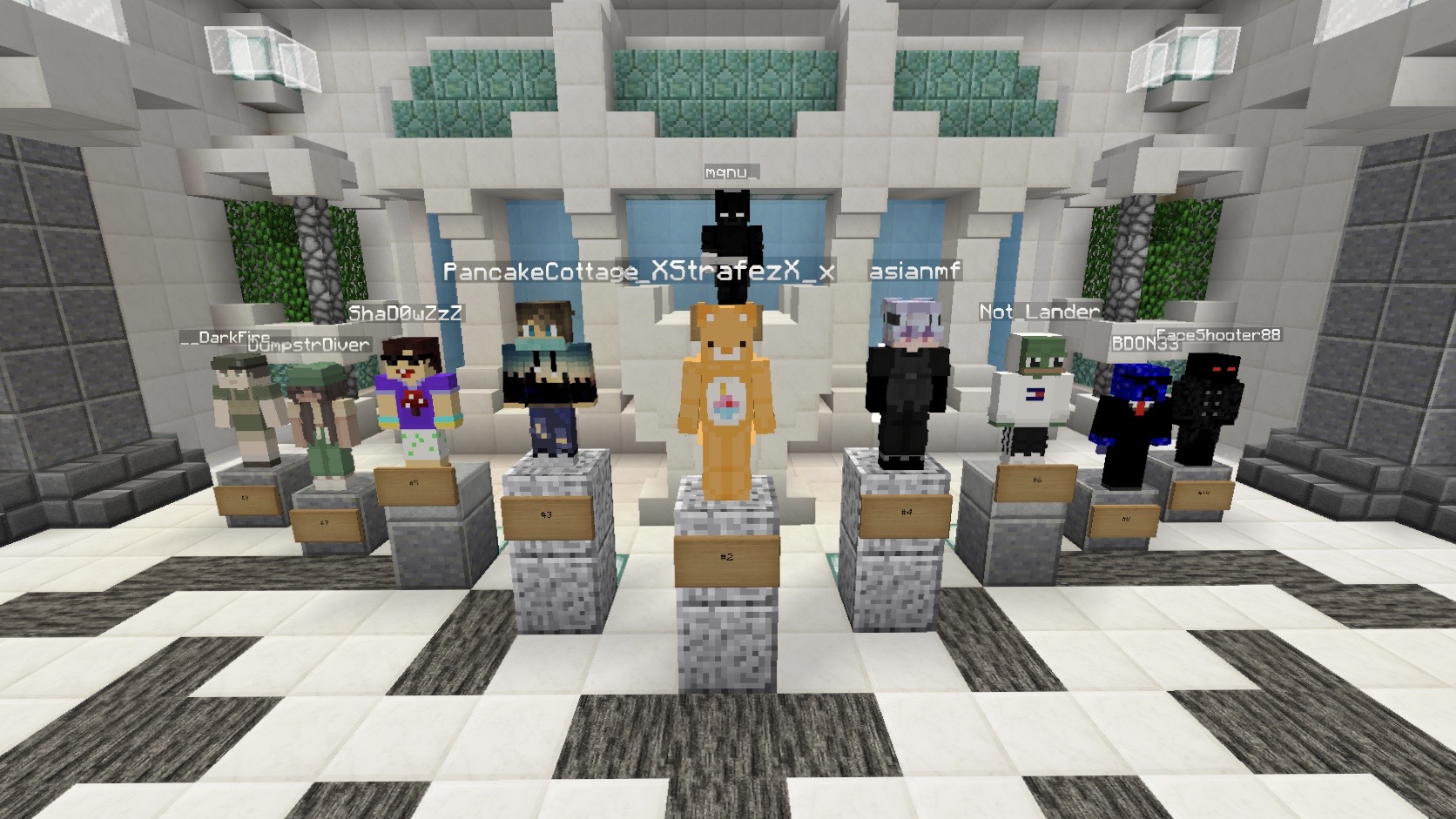 Congratulations to all of our gift card winners!
We appreciate all that have voted for your patience and for the continued support
<3
Vote now @
http://vote.mineverse.com
,
http://vote2.mineverse.com
&
http://vote3.mineverse.com
​
Gift card codes are now distributed in your ./mail on Creative! Make sure to save the code when you read! Pm me if you have any issues/questions.​