Mineverse


We would like to start off by congratulating Rehaq for winning the April competition!
PM Janice for your rewards.

This month, we will be hosting a Red Rover PvP Tournament!

What is Red Rover?

Red Rover is a PvP tournament with two teams of five fighting it out until one team remains.

First, two team captains will be chosen randomly out of the first 12 people that apply. Once these team captains have been chosen, the two will take turns picking out which players they want on their team. When the teams are established, it begins. The two team captains will choose one of their members to 1v1 each other.
When one of those players die, the team whose team member died will send in a new teammate to fight until all members of a team have died (including their captain).

The team captains will be notified when we have chosen them.

The competition will be held on Saturday, May 16th, 3pm EST.
If you do not show up then a backup will be put in your place, and you will not...​

Welcome to the
April
competition!

Before we start we would like to congratulate @Gang for winning the March Competition! Please message Janice for your reward.
This months competition will be a grand Easter egg hunt! There will be heads scattered around the map on OPPvP and KitPvP and around the spawn for Skyblock, Creative and Survival. Your task will be to locate as many eggs as you can!
There are 5-10 eggs on Skyblock, Creative, and Survival and 10-15 on KitPvP / OPPvP.
Only one entry is allowed, once you have entered you will not be allowed to edit your entry with any new eggs you have found. It will be up to you to decide if you're ready to submit all the eggs you've found, or wait longer and risk another person finding them all first.
When you locate an egg take a screenshot (scoreboard must be...​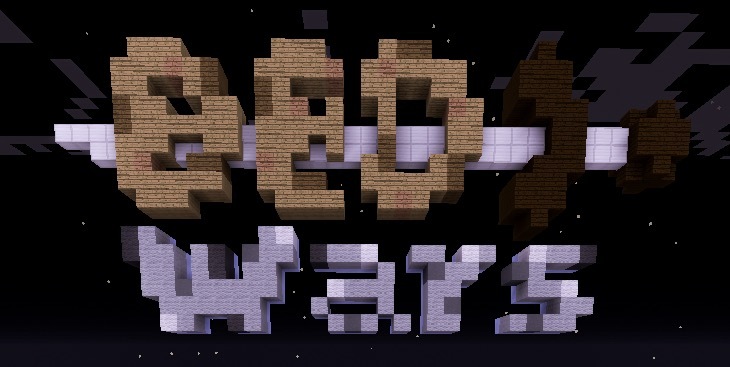 ​
BedWars is here! Mineverse was originally one of the first servers to add BedWars at the end of 2014, and we're happy to announce that we're finally adding it back! With even more features than ever before and a re-creation of our old nostalgic maps!
​
Summary / TL;DR;
BedWars works the same way as before:
- max 24 players each game (6 per team)
- you can re-spawn until your bed is broken
- your enderchest stores your items for the next game
- all the old maps are still here (look at the bottom)
The bugs from 2016 have been fixed and a ton of new features have been added such as XP, teamchat, titles, leaderboards, scoreboards, map voting, enhanced villager trading menu, etc, etc.
​
General Concept:
Take part in a 6v6v6v6 minigame where your goal is to break all of the enemy beds...