Mineverse Forums

Happy November! This month, we're excited to announce a different kind of competition: For the first time ever, we are hosting a
Before we get into the details, congratulations to @Gabe for winning the October Pumpkin Carving competition! Please dm me for information on your prize.
​
For this month's competition, you will be completing a list of mini challenges:
​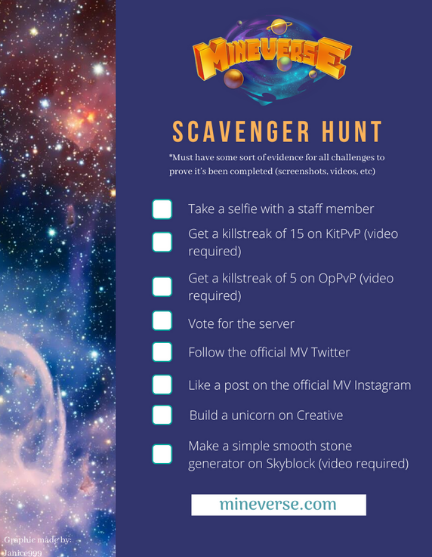 ​
Note*: You are allowed

1 free "pass"

on one of the challenges. However, if you decide to pass one, you will not be added in the lucky raffle (more info about that under "Prizes")

​
IGN:
Spoiler: insert all images/videos in the same order as...​

Here are the top voters for the month of October:
P4RI4H (Val0rum) - 61 votes
Acceptation - 61 votes
TiGeRzFtW - 61 votes
PerfectAlyssa - 60 votes
_Little_Kelly_ - 60 votes
Zaq - 60 votes
andrewdavid475 - 59 votes
slimpun - 59 votes
iizanoob - 59 votes
DeathAuras - 59 votes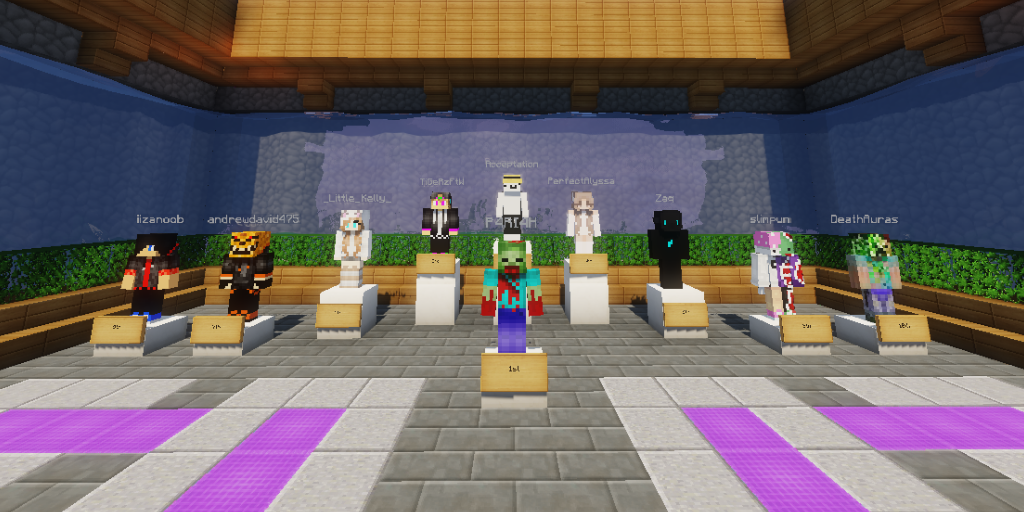 Congratulations to all of our gift card winners!
We appreciate all that have voted for your patience and for the continued support
<3
Vote now @
http://vote.mineverse.com
&
http://vote2.mineverse.com
*NEW VOTING SITE*
http://vote3.mineverse.com
Contact @Janice999 privately for your gift cards.
Please claim your gift card from me by the end of the month!
​

Hey Mineverse!
Thank you to everyone who participated in the September competition! We know you've all been patiently waiting for this announcement and have constantly reminded us about it… some in creative ways, but now it's finally here!
I'm excited to announce that we've added
8
more maps to Infection and they are all in rotation now! Below is the list of everyone who won: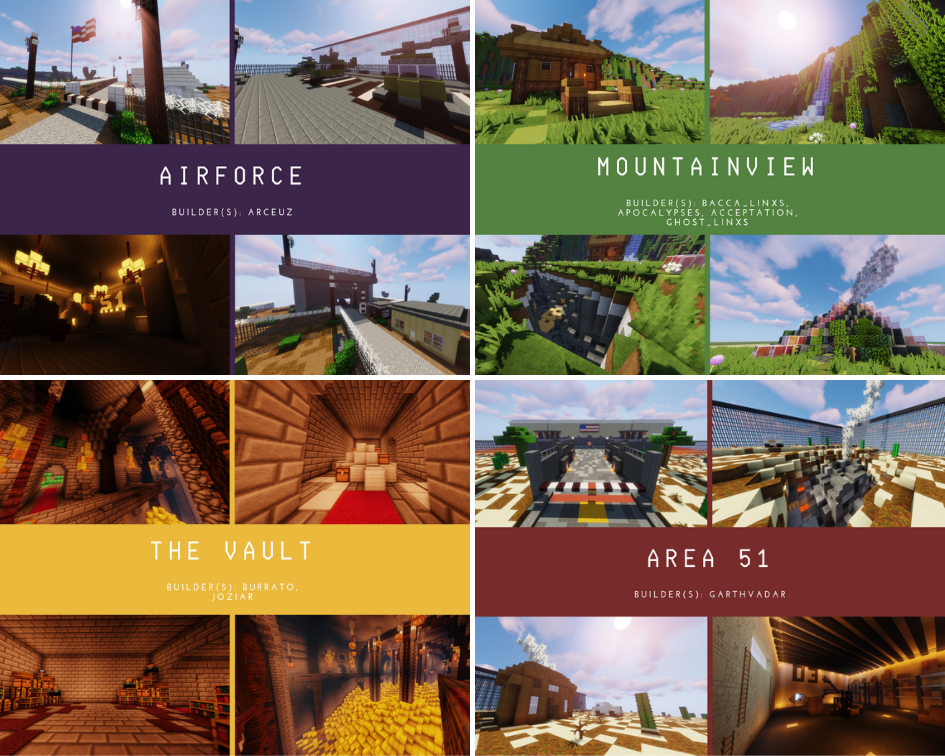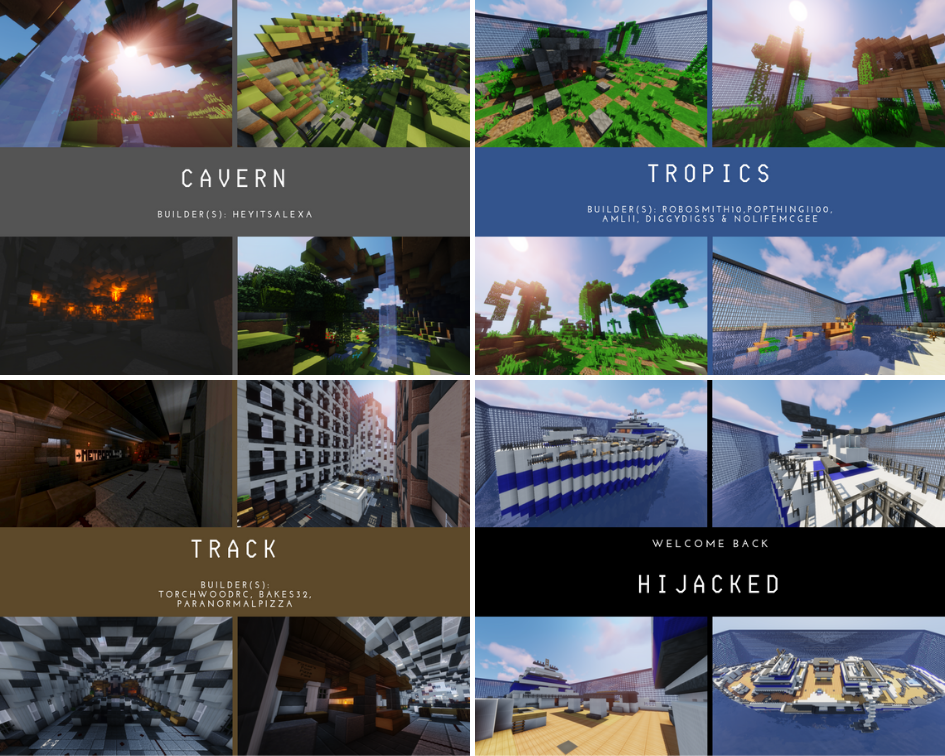 Congratulations to @Arc, Bacca_Linxs, @Burrato, @Garth, @Alex, @robosmith10, and @Torch!
As you can see above, we've also added back a highly requested map, Hijacked!
Amlii, Apocalypses, and Halex00, we loved your maps but they were not able to be added this time around. However, we are planning to add yours at another date.
To all...
​