Mineverse
Hello! Welcome to the March Competition!
This months competition will be a skin designing competition! Your task will be to edit Noobcrew's skin into something of your choice, the only requirement is that it still resembles crew's skin.
Failure to follow can result in your submission being deleted and you not being allowed a second.
No Inappropriate skins
1 entry only
Do not copy ideas / copy others work.
Do not comment on the thread unless it is for a question or for an entry.
To enter the competition paste and fill out the format below
IGN |
Link to skin |
Picture of skin (Optional) |
This months prize will be your choice of 25$ gift card for the mineverse store, or forums premium (your choice of color)!
A link to Noobcrew's skin can be found...​


Here are the top voters for the month of February:
__DarkFire__ - 87 votes
PerfectAlyssa - 87 votes
Olieee - 87 votes
andrewdavid475 - 85 votes
iToggling - 85 votes
Everam - 84 votes
BrainStormBlitz - 84 votes
uht - 80 votes
Kyl1e - 78 votes
SwagMasterLogen - 78 votes
​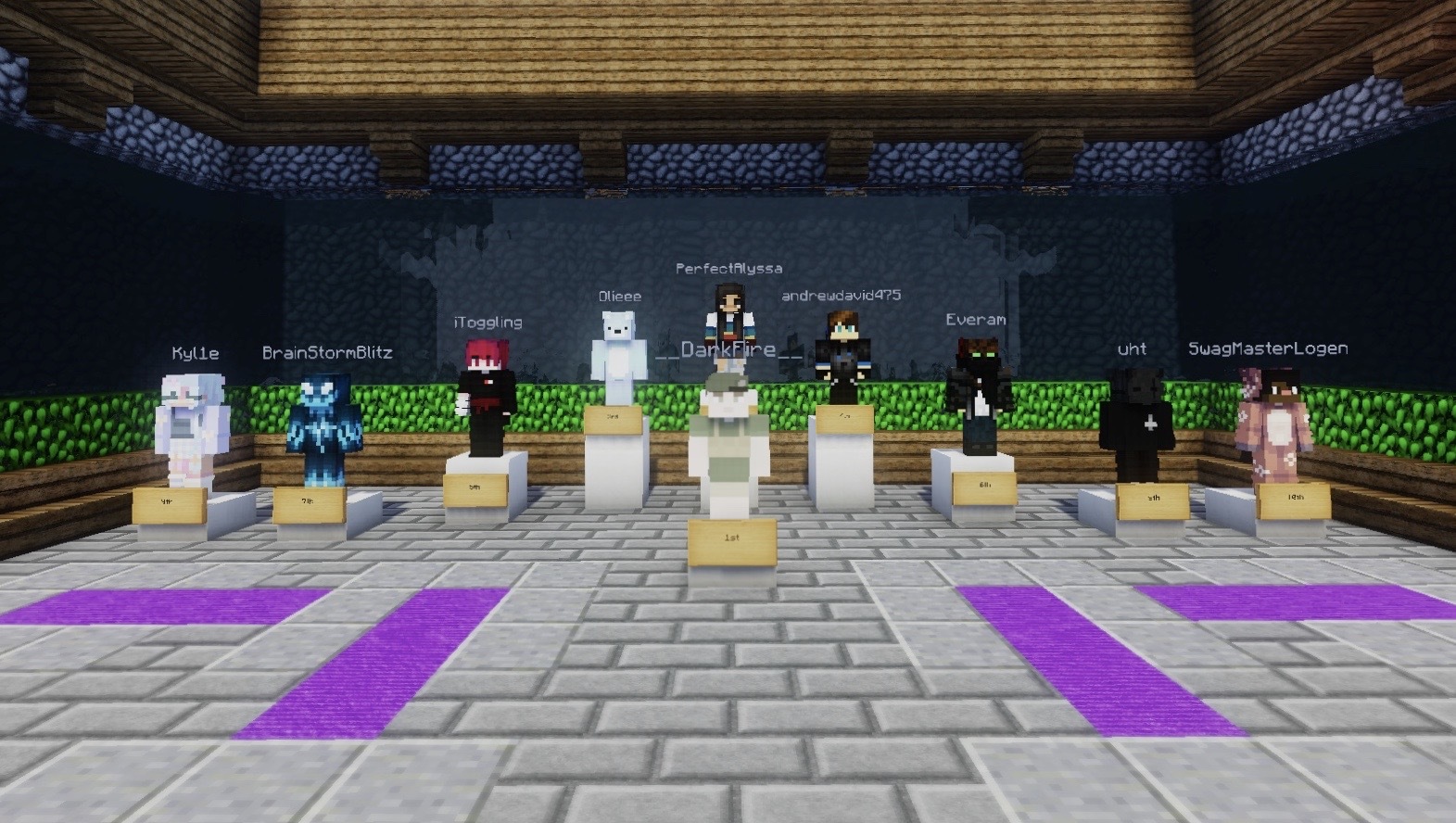 Congratulations to all of our gift card winners!
We appreciate all that have voted for your patience and for the continued support
<3
Vote now @
http://vote.mineverse.com
,
http://vote2.mineverse.com
&
http://vote3.mineverse.com
​
Contact @Janice999 privately for your gift cards.
Please claim your gift card from me by the end of the month!
​
Hello! Welcome to the February competition!
The December / January competition winners:
@Halex00
@Joziar
@JustExposed
Congratulations! All your maps are in rotation on the Skywars server now.
This months competition will be a 'Kill the King' event on OP PvP!
The "King" will be given OP items / armor, the player who kills the King wins!
Keep inventory will be turned on, so bring your best items!
There will be three rounds, Each round will consist of 5 sub rounds meaning there are 15 opportunities to win.
The first 2 rounds of the competition will be held on February 22nd, the last round will be held on February 29th.
Round 1 | February 22nd, 3pm EST
Round 2 | February 22nd 8PM EST
Round 3 | February 29nd, 3pm EST.
Each sub round winner will win:
* $250 in-game cash in the form of a bounty reward *
* 1...
​