Mineverse

Hey Mineverse!
We've updated our lobbies for the Christmas/holiday season.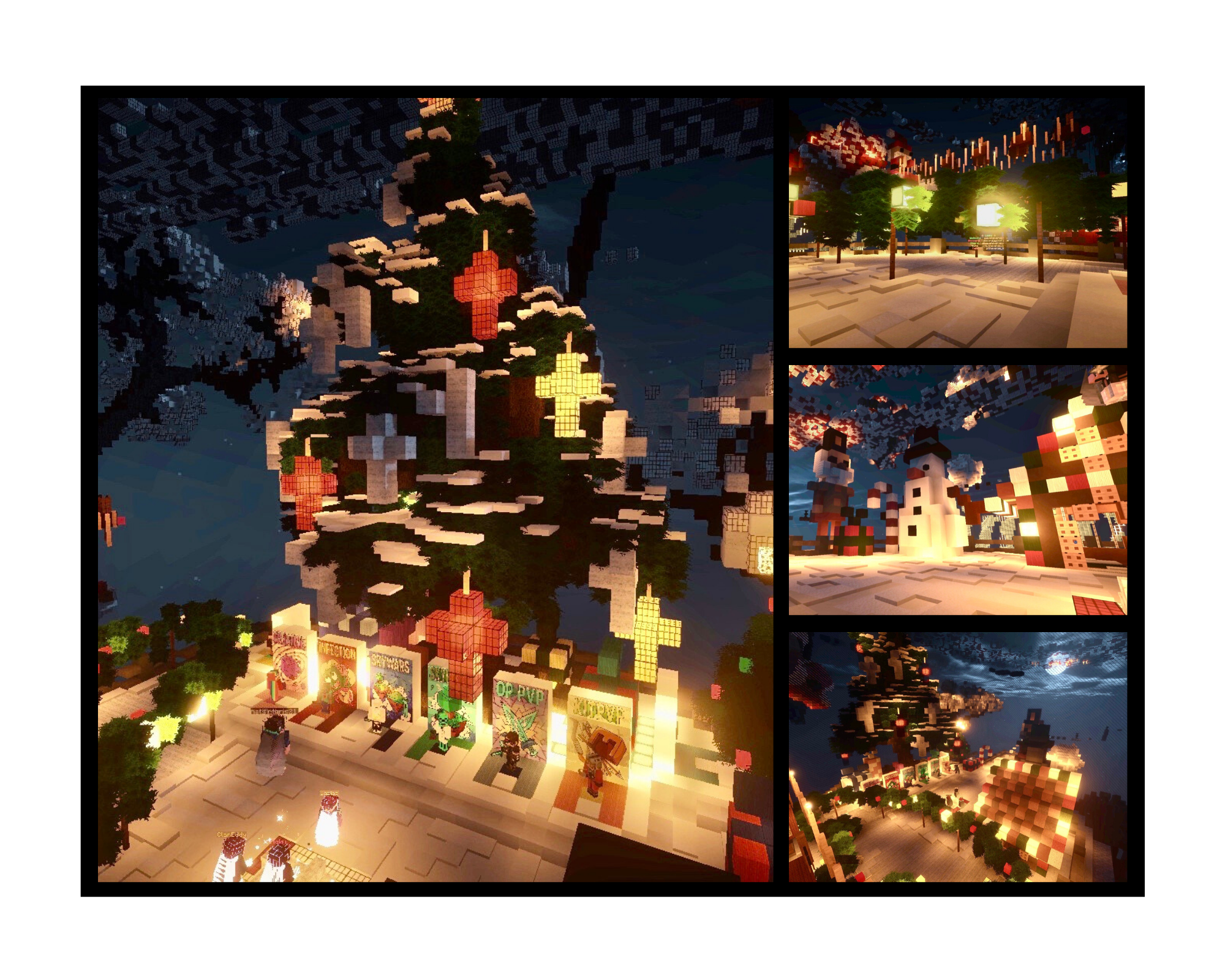 Thank you to
@Rythen
and
@Halex00
for working on it.
pc:
@Apocalypses
Hope you like it & happy holidays!​
Hello! Welcome to the December competition!
Congrats to
@TheLoneSurvivor1
for winning the raffle for the November competition, please pm
@Janice999
for your reward.
The rest of the players who completed the scavenger hunt have been sent a pm by
@Janice999

This months competition will be a map building competition for skywars!
5 general themed maps will be chosen,
however, since it is nearing the holidays, 2 holiday / winter themed maps will be chosen as well!

Map must be done on creative 1 or creative 2.
Map must use 1.8 blocks (No end rods, concrete, magma blocks, ect.)
No Inappropriate or lag causing builds.
No redstone contraptions.
Map needs to have 8 starter islands
You may place chests down where you want, however take note that these locations may...​
SkyWars is finally back on Mineverse!

The original SkyWars we used to have is here and is back with a bunch of bug fixes and improvements including statistics, leaderboards, an improved scoreboard, better loot table, and other great additions.

It's going to be a bit different than how it used to be however, for anyone not aware, the SkyWars server, also known as SkyWars.com, was moved from Skyblock.net (our other network), to Mineverse, and then back. Though instead of doing the same, and instead of replicating an additional server specifically for Mineverse. We are going to basically 'share' the server with Skyblock.net. That means the server will be connectable from both Skyblock.net and Mineverse along with it's original domain of SkyWars.com. This is so we can focus on just one SkyWars server and work on making it the best one possible.

We have a bunch of unique ideas in mind that will be coming in the upcoming months, however, the server was designed to be just a very...